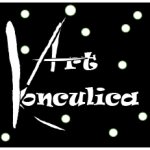 Art Konculica
UNIQUE - ONE STORY
Our story is a story behind which is hidden a realization of an imagined, ordered product.
Each of them is different – unique, one and only for an individual or a specific space, which we guarantee with a stamp. The idea of one, original – unique is a personal approach to creation.
Feel free to send a request/inquiry with a short description: what you want; what kind of space is involved; what motif or color suits you – we promptly respond to your message or email.
We are looking forward to your story – unique for you!